WPD Introducer Area - Helping Your Clients With AE and Payroll
If you a have a client who has a new business or is struggling with their existing AE solution or payroll, we have new tailored packages which meet their needs at an affordable cost. Our BDM team is available on 0113 457 4574 or email support@wpd.email.
At A Glance - All of WPD's Packages
All of our packages at a glance in our easy to understand guide. Whether you have an employer that just needs to be compliant or WPD requires to do some or all of the payroll tasks, we can help. Our fees are tailored to the level of support required by your client.
View Document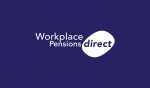 Data Capture Form
If you are looking to meet with a new client and needing to know what information we would require to submit a new case, download this form and this gives us the vital information we need to get started.
View Document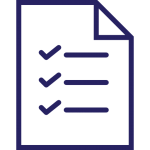 In Detail - Our AE Duties Only Package
Your client may be a business that doesn't have any eligible members of staff, however, legal duties still need to be completed and this package is tailored to those clients.
View Document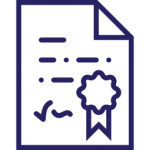 In Detail - Our AE Essentials Package
This package is for client's that need to be fully compliant and require a pension scheme setting up. We will also provide initial support for your client's payroll manager. Our monthly fee will change if no-one remains in the pension scheme.
View Document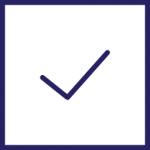 In Detail - Our AE Plus Package
AE Plus is our standard AE Essentials package but with additional pension upload support. If the payroll manager requires WPD to upload pension files into the scheme on their behalf, this extra work incurs a small additional monthly fee.
View Document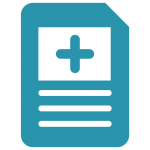 In Detail - Our WPD+Payroll Package
Our recommended solution guaranteeing full pensions and payroll compliance at an affordable cost, UK based dedicated support and no additional software required. Everything all in one place.
View Document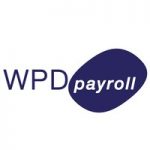 Included In All Packages - Employee Support Helpdesk
Our monthly fee protects your clients from changes to Pensions Legislation but gives them the vital support required should there be any changes. In addition our Pension Consultancy Service means that we offer support not just to employers but to their staff as well.
View Document

Pension Regulator Audit Proof AE Rescue Service For Employers
In addition to our standard packages, we also offer an exclusive service to those employers who are struggling with Auto Enrolment. Phone or e-mail us today and we will offer a bespoke quotation.
View Document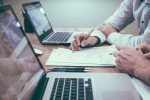 GET IN TOUCH TODAY FOR MORE INFORMATION
We like to make referring clients to us easy.
You can either call us on 0113 457 4563.
OR email us at support@wpd.email
OR complete the following link: http://www.workplacepensionsdirect.co.uk/newclientenquiry

Workplace Pensions Direct Introducer Brochure
Our support to Advisers and Accountants in more detail. We offer bespoke referral arrangements for bulk referrals. Speak to our BDM Team on 0113 457 4574 or e-mail info@wpd.email if you are interested in becoming an introducer.
View Document
Do you have clients or payroll managers struggling with Auto Enrolment and Payroll?

We are currently working with accountants to provide dedicated UK based payroll services
Guaranteed Auto Enrolment and Payroll Compliance.

UK Based Dedicated Support.

No Need For Additional Software.

Bespoke Referral Arrangements.
WPD has been helping payroll managers and accountants since 2014 to eliminate the risk of non-compliance with Pensions and Payroll.