Updating MONEYSOFT with the new minimum pension contributions from 6th April 2018
THE LEGISLATION
Employers are responsible for ensuring that any pension contributions deducted from earnings after 6th April 2018 are at least equal to the minimum amounts laid down by the legislation.
MONEYSOFT
Updating the legislative requirements in Moneysoft is much easier and less time consuming than implementing the original automatic enrolment. The step by step guide shows you how to make the amendments.
If any of this information is unclear or you need any assistance, call our office on 0113 457 4574. You need to update before your first pay run of the 2018/19 tax year.
STEP BY STEP GUIDE
1. In your software go to "Pensions" on the top task bar 

2. Select the first option "Pension Scheme Details", this will open the Pension Scheme edit box as shown below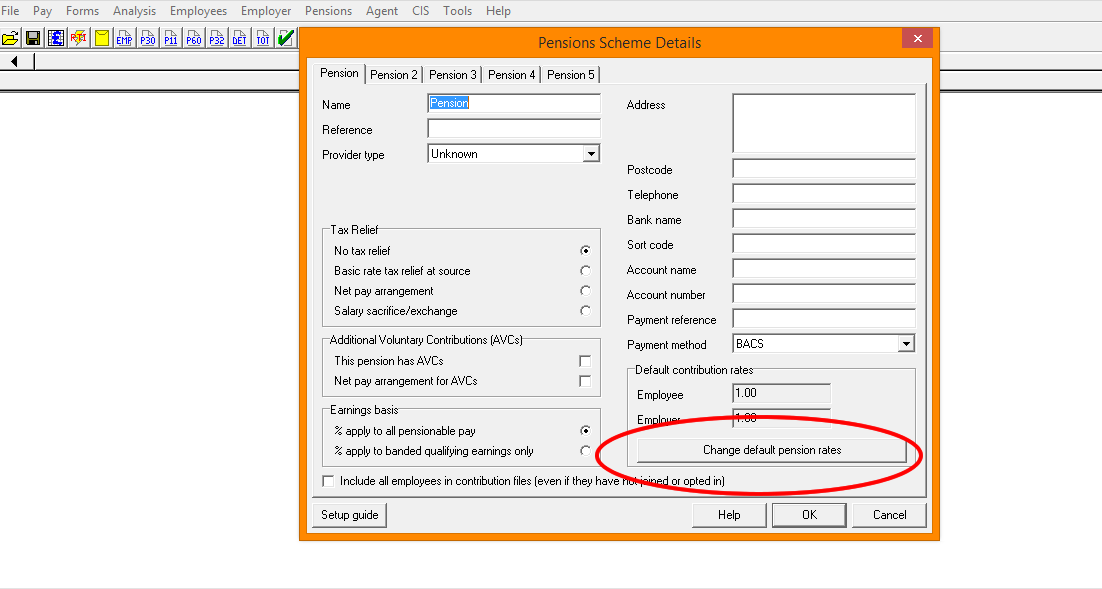 3. The click "Change Default Pension Rates"
4. Make sure Employee is changed to 3.00 and Employer is changed to 2.00
5. Make sure the dates are set to April 2018#