Updating XERO with the new minimum pension contributions from 6th April 2018
THE LEGISLATION
Employers are responsible for ensuring that any pension contributions deducted from earnings after 6th April 2018 are at least equal to the minimum amounts laid down by the legislation.
XERO
Updating the pension deduction process manually within Xero payroll software is a simple administration process within your software
If any of this information is unclear or you need any assistance, call our office on 0113 457 4574. You need to update before your first pay run of the 2018/19 tax year.
IMPORTANT NOTE FOR NEST PENSIONS:  in Xero you do not need to follow this manual process if your software is linked to Nest. If you use a different provider or have not linked directly to your Nest scheme you will need to follow this guide.
STEP BY STEP GUIDE
1. Go to "Settings" on the top task bar, then select "Payroll Settings".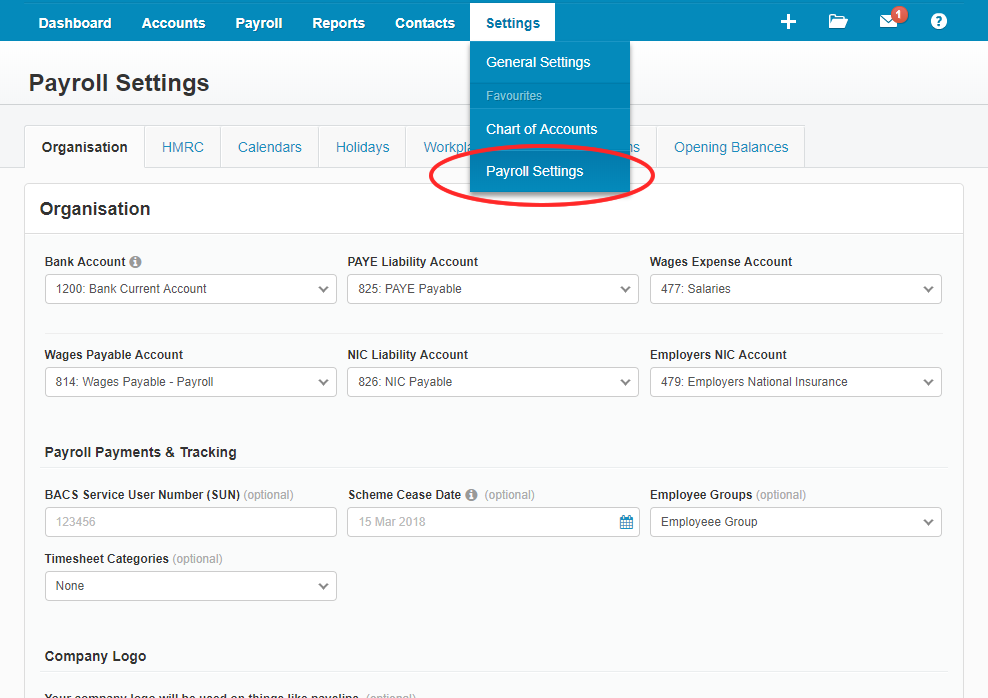 2. Go to the "Workplace Pensions" tab and scroll to the section entitled "Payment Defaults"
.

3. Overwrite the figure in the "Employees Contribution" to 2.4% if currently entered as 0.8%. Overwrite to 3% if currently listed as 1%.
4. Overwrite the figure in the "Employers Contribution" to 2%.